Is ceramic coating worth it? Does it provide the ultimate protection your car needs? Is it really the best solution for your car? Should everyone get their car ceramic coated?
Here in Denver and many other parts of the US, the ceramic coating has skyrocketed in popularity, for all the right and wrong reasons. Several customers have rushed to our stores demanding their car be completely "bulletproofed" with a ceramic coating. You might have seen or heard all the rave about the ceramic coating on the TV, radio, and digital media. The marketing is done to make it sound like a "magical answer" to all your paint protection problems.
Before moving on with the facts, here's a bitter pill to swallow: no amount of ceramic coating can 100% protect your car from dust and debris. It certainly isn't bulletproof protection either.
In this blog post, we want to share the correct information with you so that you can make an informed decision about ceramic coatings and learn exactly what they are and are not.
Myths About Ceramic Coating
Myths About Ceramic Coating
It's time to bite the bullet. Contrary to popular beliefs and the bold claims proudly advertised by ceramic coat manufacturers, ceramic coating is not a magical solution. It also does not:
Contain Snake Oil
Provide 100% Protection for your Car
Make your Vehicle Bulletproof
Make your Vehicle Scratch Proof
Eliminate the Need to Wash your Car
The brilliant marketing makes it easier than ever for an average American to get confused. There is a difference between scratch-resistant and scratch-proof. All paints and ceramic coatings can provide scratch resistance to some degree but there is no such thing as "scratch-proof protection." Let's debunk some of these myths.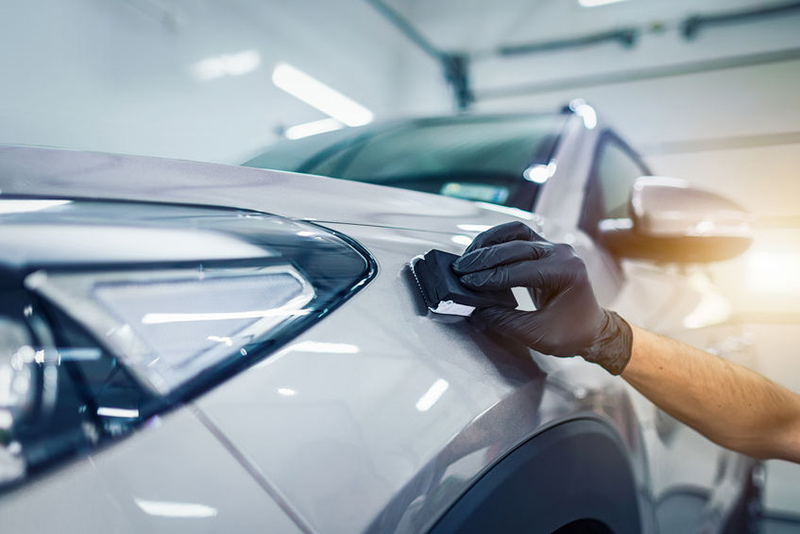 Myth #1 - You Won't Need to Wash Your Car
Washing a ceramic-coated car is easier but if you do not regularly wash your car, you will have a hard time getting off all that grime and dirt. As a guide, you should wash your vehicle at least twice every week.
Myth #2 - Ceramic Coatings are Permanent
One of our customers demanded we give them a "permanent ceramic coating" and was willing to pay for one. When we asked him where he'd heard about permanent ceramic coatings, he showed us a Facebook ad that claimed, "permanent ceramic coatings in Denver." This wasn't surprising for us because many of our Denver clear bra customers have asked for a permanent ceramic coating. The truth is no ceramic coating will last forever on your vehicle. No brand of ceramic coating provides permanent protection. We all live in a realistic world with intense temperatures. Your car is safest in the garage, but that's not what cars were built for. Most ceramic coatings will last between two and five years.
Myth #3 - Ceramic Coatings are Chemical-Resistant
Ceramic coatings offer chemical resistance to your paint because this nanolayer of protection covers your entire vehicle. But that does not make the ceramic coating itself chemical resistant. With time, the coating will gradually start wearing off when it gets constant exposure to chemicals, dust, and debris.
Myth #4 - Ceramic Coatings will Protect your Car from Rock Chips
Let's talk about being 100% wrong here, shall we? How is it that all the cars still have scratches despite being ceramic coated? No amount or quality of ceramic coating can help protect your car from rock chips hitting your car on the highway. This is the job of a paint protection film, not a ceramic coating. A paint protection film, also known as PPF, is a softer layer than the ceramic coating allowing your car to better absorb the impact of a rock hitting your car.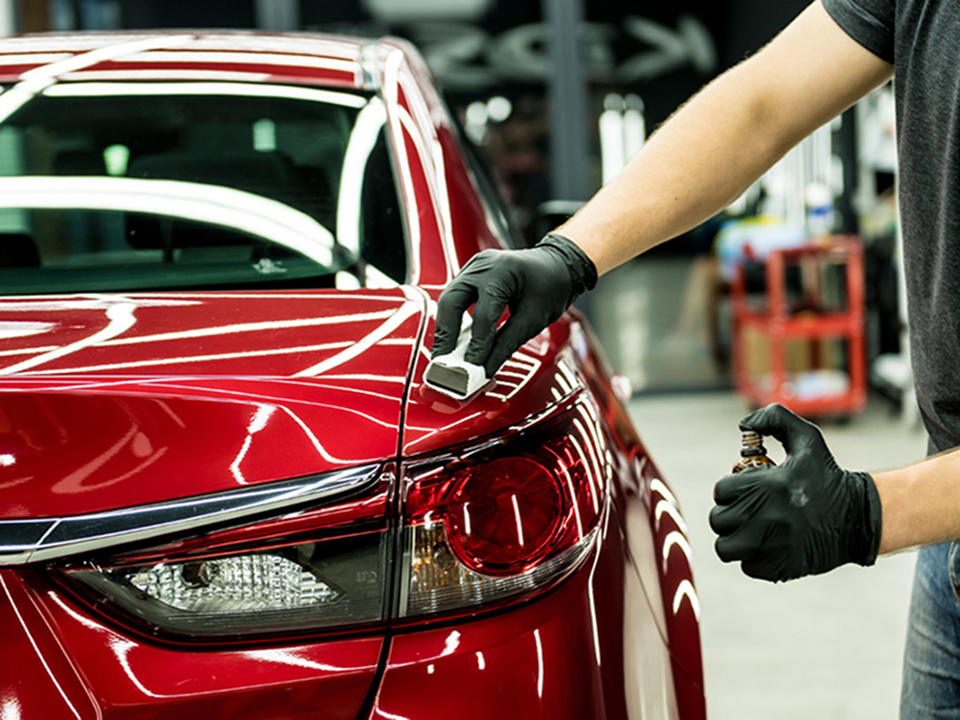 Myth #5 - You Don't Need Prep Work for a Brand-new Vehicle
Even if you've just bought your car from the factory, slight swirl marks may still appear without getting washed. In fact, the secret to a successful ceramic coating job lies in how well the car is washed prior to ceramic coating. In a nutshell, you need to thoroughly wash and dry your car no matter how new it is before applying a ceramic coating.
What is Ceramic Coating Then?
Ceramic coating is a thin layer of added protection on your car's paintwork that prolongs the life of your paint. In most cases it indeed is helpful. It helps in preventing minor scratches and makes it easier than ever to clean dust, debris, and bird poop from the surface of your vehicle.
Ceramic coating helps with:
Protecting your car from harmful UV rays
Improving the shine of your paint
Making your vehicle easier to wash
Protection from minor scratches and swirl marks
If you are still confused, contact us at Best Clear Bra in Denver, Colorado and we'll guide you in the right direction. Based on your budget and preferences, you will be educated about the right type of ceramic coating and how it can be beneficial for your car.