The new nanotechnology ceramic coating is becoming increasingly popular among Denver car owners. It provides your vehicle exterior with superior protection from harmful UV rays, chemical erosion, bird droppings, and tree sap. It can even withstand the impact of small stones, saving your precious car from harmful scratches and chips. Why Pro Ceramic Coating is Better than DIY Ceramic Coating Kit, keep reading to understand why.
However, when it comes to getting your car ceramic coated, there are two ways of doing it: pro ceramic coating and DIY kits. There is no doubt that the time and effort it takes to ceramic coat your vehicle is worth the investment. If you go the DIY route, you may end up damaging the surface of your car.
Based in Denver, our experts at Best Clear Bra put in the blood and sweat to preserve your vehicle's pristine finish. However, many customers balk at spending as much as $1,000 on a pro-coating service and instead rely on a $50 kit. Be warned! While you can watch Youtube videos and do it all yourself, we certainly don't recommend this method.
Here are our 5 top reasons why using the pro-ceramic 9H is far better than relying on DIY ceramic kits:
Ceramic Coating is Difficult to Apply
Why do professionals charge as much as $1,000 when a DIY kit costs barely $50? Because applying it may look like a simple process, but it isn't. What seems like a straightforward process and a clean finish is deceptively difficult to achieve. Many of our customers come to us after having spent more than 10 hours a day for a week on ceramic coating their vehicles and still not being able to achieve the desired results.
For many of them, we eventually had to step in and redo the entire job. Once you start applying the coating, there is no margin for error. While ceramic coatings usually don't damage the paint, they can leave high spots, streaks, and reflections that reflect the unprofessionalism of doing it yourself. Once applied, any imperfections will stay for a long time unless the ceramic coating is removed and redone. And none of this happens in a single day.
Hence, your best bet is to consider entrusting the job to the experts as an investment in prolonging the life of your car, rather than an expense.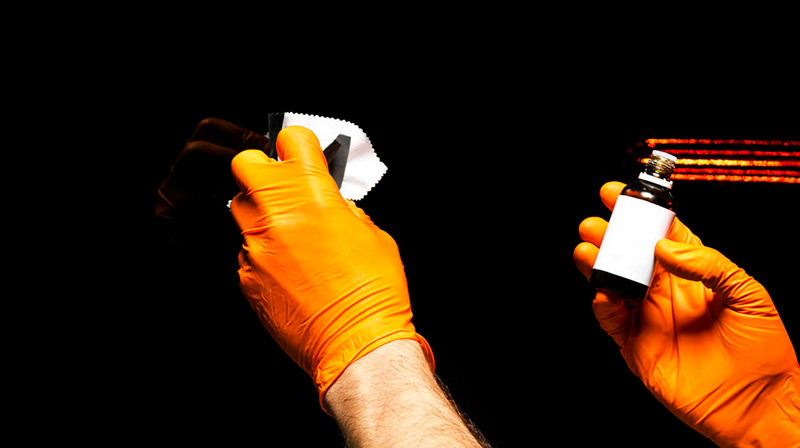 SiO2 is Only for Hydrophobic Properties
Many DIY ceramic coating manufacturers claim that their ceramic coatings have a higher percentage of SiO2 leading to more durability and reliability than their counterparts. This is just a marketing stunt by these companies. They are deceiving their customers because a higher percentage of silicon dioxide will not make for a better and stronger ceramic coating. In fact, it is only useful for providing a smooth surface and creating a super-hydrophobic effect. It isn't SiO2, but rather TiO2 (Titanium Oxide) which is responsible for providing the hardness and longevity of the coating.
A Lot of Time Goes into Prep Work
While it may take an entire day to apply a ceramic coating, it's the prep work that consumes most of the time. No amount of ceramic coating will cover up your car's minor damage such as scratches and blemishes. As a result, it is super-critical to prepare your car for ceramic coating where any and all imperfections are covered. Here's what's involved in the prep work:
Your car is washed with mild soap and water.
It will then be treated with a clay bar to remove any leftover dirt.
In case of imperfections, paint correction is applied on the third step.
Finally, isopropyl alcohol is sprayed on your car.
Depending upon the imperfections, the preparation work could take anywhere from a few hours to several days. While prep work is also important when applying car wax, it comes as a package when opting for ceramic coating.
Using the Right Tools is as Necessary as the Right Quality of Ceramic Coating
When it comes to ceramic coating, time and skills are important as is using the right set of tools. This is a big obstacle for car lovers who tend to go the DIY route. They do not have the right tools and often end up damaging the surface of their car. This is where a professional ceramic coating service from Best Clear Bra in Denver, CO comes in to help. Having the right set of tools is critical for prep work as you need to focus on removing any swirls, scratches, and watermarks before proceeding with the application of the ceramic coating.
Testing one Panel at a Time
Any car ceramic expert will know that coating starts with one panel at a time. They apply the product, wait for it to dry, buff it out, see the results and then move on to the next panel. It is easier to manage smaller areas and is the right way rather than haphazardly starting work on the entire car after watching YouTube videos.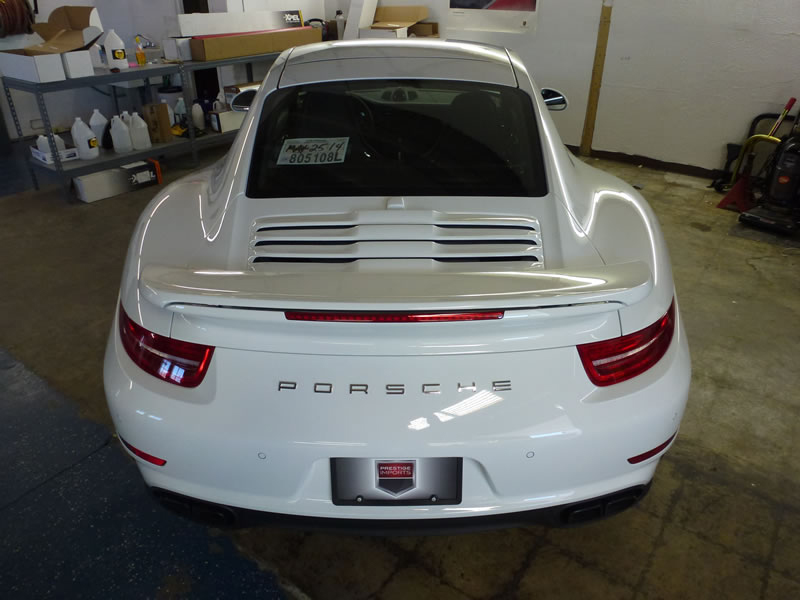 Which is Better? Professional Ceramic Coating or DIY Kits?
If you still want to apply a ceramic coating yourself, make sure to follow the detailed set of instructions laid out by the manufacturer. Even then, you may not achieve perfection. Do a quick search on YouTube for "ceramic coating fails" and you will be shocked to hear the horror stories of customers who have tried going the DIY route only to end up wasting their money.
That's where Best Clear Bra comes in. We assure you that an investment in hiring ceramic experts will be worth every penny. We know that not every car is going to be the same and that's why we spend a lot of time in prep work to ensure the best possible ceramic coating experience for our customers.
If you're confused or just have a few questions, give us a call or head over to our car detailing workshop in Denver, Colorado. We'll examine your vehicle and provide an accurate quotation for our ceramic coating services.